Treat the root cause of your depression here in Memphis.
TMS (transcranial magnetic stimulation) In Memphis is an FDA-approved treatment that uses magnetic pulses to stimulate the root cause of depression. It's safe, highly-effective, and covered by insurance. Brain Body Balance is the preeminent TMS provider serving the Memphis community – click below to learn more about the benefits of TMS or to schedule a consultation.
TMS With A High Success Rate
Most see results in 10 days!
Treatment takes about 15-20 minutes per session.
90% of our clients with depression and anxiety have experienced improvement.
It's not you, it's the brain.
A deficiency in left dorsolateral prefrontal cortex activity, situated at the frontal left region of the brain, is a contributing factor to depression. When this specific area functions optimally, it triggers widespread brain activation, leading to enhanced mood, improved working memory, and heightened selective attention.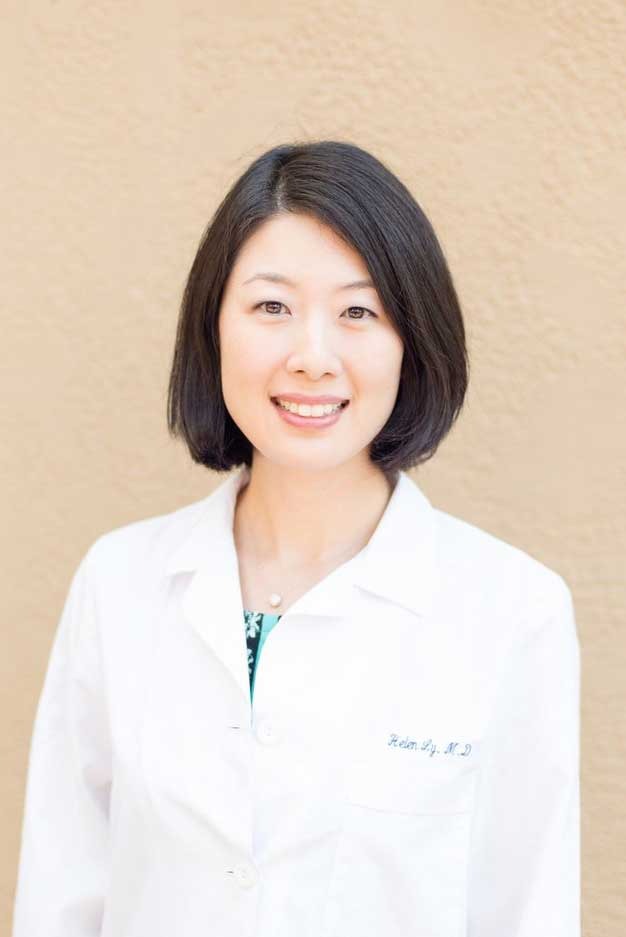 Dr. Helen Ly is a board-certified neurologist and medical acupuncturist. She graduated magna cum laude with a bachelor of science degree majoring in neuroscience at Vanderbilt University. Dr. Ly went on to attend medical school at the University of Alabama at Birmingham. After finishing a year of preliminary medicine at the University of California, Irvine, Helen moved to Memphis where she completed her residency training in neurology at the University of Tennessee Health Science Center. She then also completed a fellowship in clinical neurophysiology.
Have you heard? Here's how TMS has helped others.
See what patients have said about their experience receiving TMS.
I was in a really low place suffering from terrible depression and anxiety. In addition to acupuncture, Dr. Helen suggested I add in TMS to accelerate recovery. By my 5th TMS session I was feeling so much better, the depression was gone. After the 10th TMS session, my anxiety was gone! I felt like myself again. I continued doing it 6 times after that to ensure everything was solid and it was! Dr. Helen and Chloe are so caring, kind, empathetic and honest, I cannot suggest TMS enough. If you are considering doing it, think no further, it will change your life for the best.
I went to my regular neurology appointment with Dr. Helen Ly. I had been really struggling and asked her about Transcranial Magnetic Stimulation (TMS) therapy. She was able to get me in quickly and start my treatment plan. I saw a 95% decrease in my depression and an 85% decrease in my anxiety. I saw a 90% increase in my concentration and focus all in my first two weeks of treatment. I would definitely recommend TMS therapy at Body Brain Balance.
TMS has truly changed my life. I suffer from trigeminal neuralgia. With the help of Dr's Ly and staff, I have been able to remain functional even during the most intensive flare ups. They are kind, understanding, and always patient oriented. Whatever your issue, if TMS is an option, I strongly advise that you try it. As I said, it has changed my life and I could never thank them enough.